As we enter the season of giving, APA Medical would like to remind you that a lift chair is the kind of present that will be remembered for a lifetime! Power assist chairs provide the ultimate in comfort and relaxation; one doesn't need to have a medical condition to enjoy their benefits. Anyone who has an active lifestyle at all, or who suffers from minor aches and pains will enjoy the comfort provided by power-operated lift chairs.
APA offers a wide variety of the most comfortable chairs you'll ever sit in. Our power-assisted lift chairs are a revelation to anyone who sits in them. This holiday season, there's no better gift to give than increasing the all-around comfort and quality of life of your loved one. Not only that—at APA Medical, we guarantee you won't find lower prices on lift chairs anywhere else.
With over 30 customizable chairs to choose from—how do you find the right one? We're so glad you asked!
The Best Lift Chairs in the Twin Cities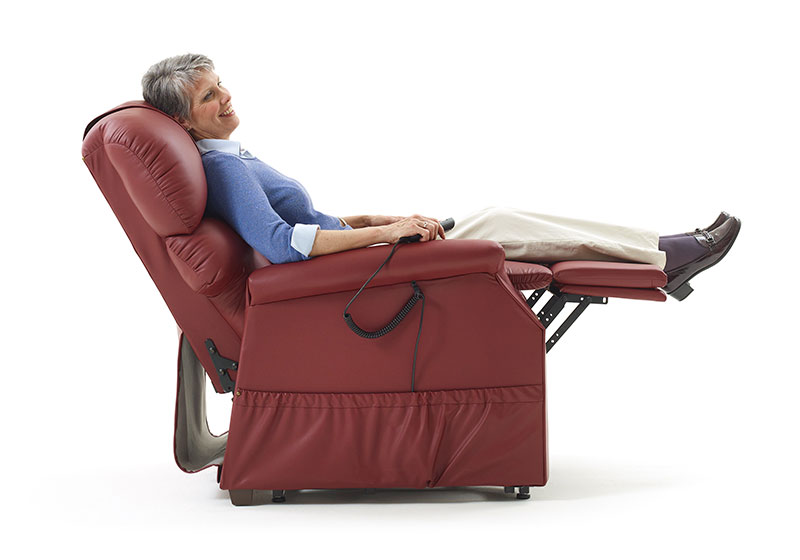 As you can see on our page for lift chairs, we offer six different series of chairs, each offering its strengths: MaxiComfort, Comforter, Comforter Wide, Siesta, Signature, and Value. Each series has a variety of options with different sizes, features, looks, feels, and fabrics to choose from.
Each series of chairs has a variety of both size and fabric options. When it comes to the size of the chair you want, each series has an easy-to-follow guide to best match you with a chair based on height and weight. If you're buying a chair for a family, it's smart to buy one that would comfortably fit the largest person who will regularly use the chair.
All lift chairs come in a durable, 100% polyester fabric. They are offered in an array of designer colors to seamlessly blend into all decors. In addition to the standard colors that each chair is offered in, you can upgrade your chair by selecting one of the additional polyester colors, the Valor, the Brisa, or the Brisa Fresco. All standard cloth fabrics include SoftTouch with Stain Defense material. Silicone was added to the manufacturing process of these fabrics, making the fabric stain and moisture repellent.
Lift Chairs with a Variety of High-Performance Fabrics
Along with the "Standard" fabric, APA also offers a "High-Performance" fabric that is stain resistant, has a liquid barrier, and is antimicrobial. Nanotex is the first high-performance technology that builds permanent spill and stain resistance into the fiber structure of the fabric. The performance design of nanotechnology bonds with fabrics rather than coating them for unmatched superior protection.
Durablock liquid barrier (Durablock and Nanotex) combines to create a permanent stain protection with a breathable barrier to protect any upholstery when exposed to liquid. This unique combination is easily maintained with any cleaner. The 100% polyester backing will extend the life of your fabric, ultimately lowering or even eliminating replacement costs!
Bioam antimicrobial product protection (Nanotex + BioAm) controls the microorganisms that cause odors, stains, mold, and mildew. This combination offers antimicrobial protection so that fabrics become resistant to bacterial growth! When Nanotex and BioAm are paired with the Durablock liquid barrier – you will have the highest in performance fabrics.
Lift Chairs Make a Fantastic Gift for the Holidays
As the holidays approach, APA Medical is proud to offer such a fantastic assortment of lift chairs, one of which would make the perfect gift for a loved one. Providing the ultimate in comfort and relaxation, a lift chair is a perfect addition to any den or living room to watch your favorite holiday movies or the stretch run for both the NFL and college football seasons. As always, we promise you that we have the lowest prices you'll find anywhere on all of our lift chairs!
---