If 2020 has taught us anything, it's to be a little more aware of our immediate surroundings. Social distancing has become a part of our lexicon, and with it comes an acknowledgment of the need to be safer in our every day lives. One of the only positives to be gained from a global pandemic is the hope that people will learn to take a little better care of the things they can control, which will lead to better physical and mental health. 
For people with mobility issues, taking care of their immediate surroundings is nothing new. In order to maintain physical and mental health, safety products and protocols become essential to everyday life, especially in the bathroom. A full 80% of falls happen in the bathroom, according to the National Institute on Aging.
Potential hazards are pretty much everywhere in the bathroom, making them a pretty scary place for people with mobility issues. Water, slippery surfaces, and many hard, porcelain fixtures and areas combine to create a pretty hazardous space for those with mobility and balance issues. The Center for Disease Control and Prevention (CDC) reports that nearly 200,000 Americans receiver emergency room treatment for bathroom-related injuries every year. The National Council on Aging says that one-fourth of older Americans fall each year and that a senior dies from a fall every 19 minutes. 
Those numbers are undoubtedly eye-opening and are why at APA Medical Equipment, we take bathroom safety equipment so seriously. 
If you or a loved one has mobility issues, the first room in your house you should update is your bathroom. For those with mobility issues, the most common bathroom hazards include:
Slippery shower stalls, bathtubs, and floors

Low toilet seats

Insufficiently secured towel racks and grab bars

Shower chairs that are not slip-resistant
Shower and Tub Safety Precautions
Grab Bars and Safety Poles: APA Medical offers a wide assortment of wall bars to make life easier for those with mobility issues. Installing grab bars will make your walks in and out of your bathtub a lot safer. By having them placed on the walls or on the side of your tub, you'll be able to grab on to them to give you support. Wall bars can be mounted both in and outside your shower and by your toilet, where safety is most needed. APA can install on fiberglass, sheetrock, wood, cement, and tile. If grab bars aren't suitable for your bath or shower, consider a safety pole. The safety pole reaches from floor to ceiling and provides something to hold on to for balance and support while bathing. Safety poles can also be installed near the toilet to help get onto and up from the toilet.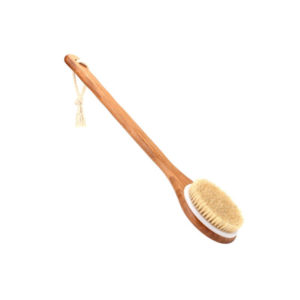 Bathing Aids: APA Medical also offers a wide variety of bathing aids for those with mobility issues. From bathtub bars, bath steps, bath stools, and ceiling poles to various bathing accessories designed to make bathing easier. Each of these items enables its users to complete bathroom tasks with confidence and stability. From bathtub mats and shower stips to long-handled bath brushes and portable bath steps, our aids help you traverse and use the bathtub and shower area with more stability.
Bath Bench and Shower Chairs: When it comes to bathroom safety equipment, not many items are more valuable than bath benches and shower chairs. In addition to providing stability for those with balance issues, both shower chairs and bath benches allow those who have difficulty standing for long periods to rest while bathing. Bath benches and seats allow for a safe, comfortable, and stable place to sit while bathing. Each bench is equipped with rubber or suction tips to help eliminate any chance of the bench moving or sliding. Drainage holes in most seats prevent water build-up. The Wheeled Shower/Commode Chair is perfect for people who need a commode and want the rolling feature to facilitate easy transportation and mobility, including the capability to roll over the toilet or into the shower area.
In addition to the Bath Bench, we also offer various Transfer Benches for both shower and bath use. Transfer benches assist those who have difficulty stepping over bathtub walls. The anodized aluminum frame is lightweight, durable, and rust-resistant. For people with mobility issues, there are many days when stepping into and out of the bath is just a little too much, and transfer benches have saved many people from nasty falls.
Toilet Seat Frames and Risers
Standard toilet bowls are approximately 15 inches high, making it pretty difficult for the elderly and those with mobility issues to raise and lower themselves from the toilet. APA Medical offers a variety of toilet seat risers. Add from 2" to 6" to your seat to make toilet use easier, with a variety of handle setups available for elongated or standard toilet bowls.
Toilet seat risers, when combined with a toilet safety frame, create a scenario around the toilet that provides an additional level of safety and security and provides users with the confidence necessary to manage this activity on their own. APA Medical offers toilet frames that are designed to add support and enhance safety while toileting. Contoured waterfall armrests add comfort and provide an excellent gripping surface.
To peruse all of APA Medical's bathroom safety equipment, look here. 
In addition to all of these safety products, here are three bathroom safety tips for those with mobility issues:
1. Keep Your Necessities Close
Your bathing experiences will be a lot safer and care-free when you know you don't have to get in and out of the bathtub. By keeping things such as body wash, soap, shampoo, conditioner, razors, shaving cream, rags, loofas, and other bathing accessories close at hand at all times, you'll be able to enjoy relatively worry-free, comfortable showers. If you take baths, be sure to have your items neatly stored on a shelf within reach or firmly placed on the edges of the tub.
2. Keep the Bathroom Floor Area Clear
If you or a loved one has mobility issues, make sure to keep your bathroom floor clean as the last thing you want is to step on something that could cause a fall. Be sure to hang towels on racks or hooks and all other necessities like brushes, hairdryers, or clothing stowed away and kept safely out of your walking space.
3. Check the Water Temperature Before Entering the Shower or Bath
For those with mobility issues, it's important to know how hot or cold the water is before entering the shower or bath. You don't want to be startled which could cause a slip. You also don't want to accidentally scald your skin. Making sure the water temperature is where you want it also eliminates the need for bending down or exiting the shower or tub prior to completion. 
APA Carries a Wide Variety of Bathroom Safety Equipment
As we said off the top, the bathroom can be a dangerous room for those with mobility issues. The combination of water and using the toilet, sink, and bathtub or shower can easily lead to slips and falls. For people with mobility issues, bathroom safety equipment can ease the anxiety of using the bathroom and let them complete bathroom tasks much more easily.