Lowest Price Guaranteed!
Call 612-722-9000 for the better deal!
You won't find better bargains than at APA Medical—no one has better prices than us. Our buying power allows us to offer the best pricing you can find. The internet? Forget it—we beat that pricing hands down. Don't believe us? Go ahead and look for yourself, but we promise you we have the best pricing you'll find anywhere!
Multi-Positioning
Power Assist Chairs
NOT JUST FOR GRANDMA ANYMORE!
Power assist chairs provide the ultimate in comfort and relaxation; you don't need to have a medical condition to enjoy their benefits. Anyone who has an active lifestyle at all, or who has suffered from minor aches and pains over the years will enjoy the comfort provided by power operated lift chairs. Don't buy your power assist chair from a furniture store, come to APA Medical—we're the experts and we'll outfit you with the best chair for your particular needs. APA is a full-line provider of multi-positioning, power-operated chairs in many models, fabrics and colors to suit your needs and home décor. With comfort options like power headrest, AutoDrive, Heat & Massage, why would you consider anything else for the chair you spend so much of your down time in?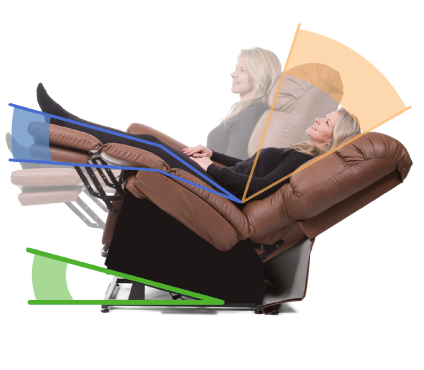 Your Comfort &
Wellness Delivered
Deliveries within the Twin Cities Metro Area:
APA Medical will deliver and set up your new lift chair to any location within the Twin Cities 7 county metro area. We will:
Deliver the chair inside the customer's home
Unpack the chair
Set it up in the room of your choice
Connect the power
Remove all packing debris
In preparation for the delivery of your new lift chair, we require that the customer clears the space where the chair is to be set up, as well as a path leading to it.
For deliveries outside of the Twin Cities Metro, please
contact us to place an order and get a better price!